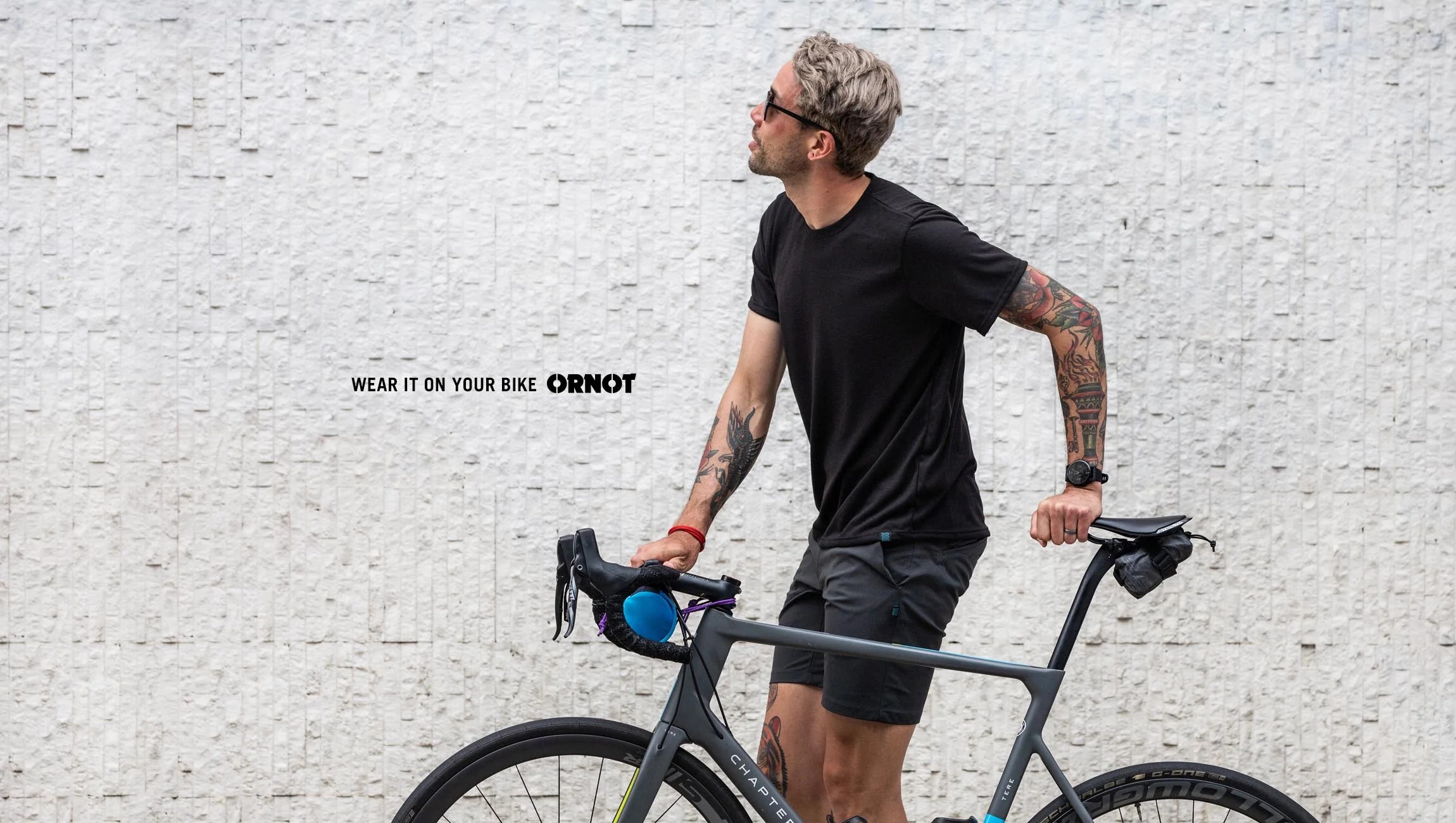 Technical on the inside, casual on the outside
Designed from the ground up, utilizing the finest technical fabrics, to create extremely functional garments. All the best. Comfortable from the trailhead to the brunch table and all points in-between, you'll love how adaptable these pieces are. Permission granted to go ahead and wear it on your bike, Ornot.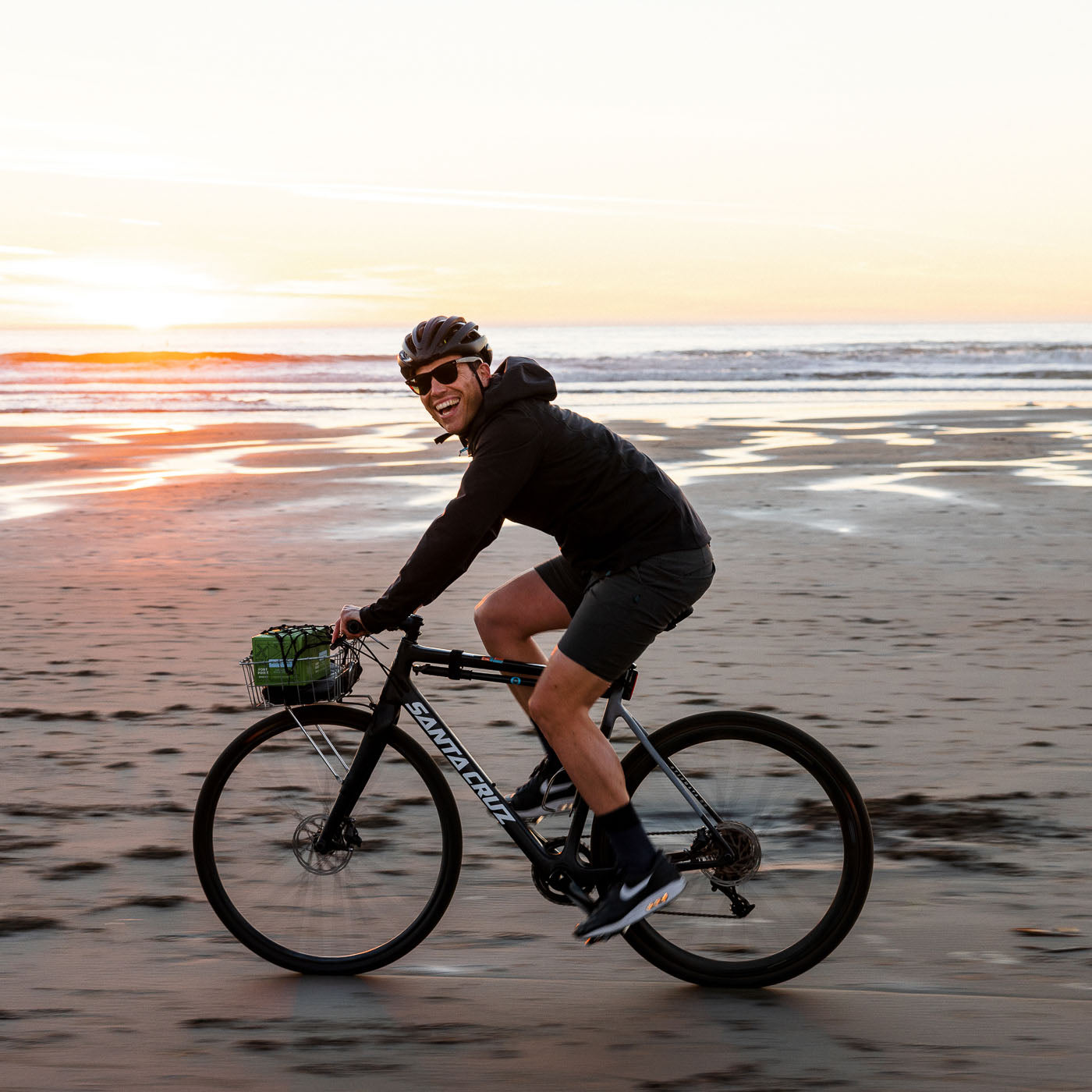 TRAIL MAGIC JACKET
The Trail Magic is amazing by itself, and with the addition of the zip-out Alpha vest, the Trail Magic transcends seasons. "It's like a mountaineering jacket, with a fit optimized for riding, but loose enough for casual, day-to-day use and a zip-out Alpha vest". The Trail Magic.
PULLOVERS
Our merino sweatshirt is constructed with Polartec Power Wool for maximum versitality. This unique fabric places soft merino wool next to your skin and durable synthetic fibers on the outside for maximum temperature regulation and durability.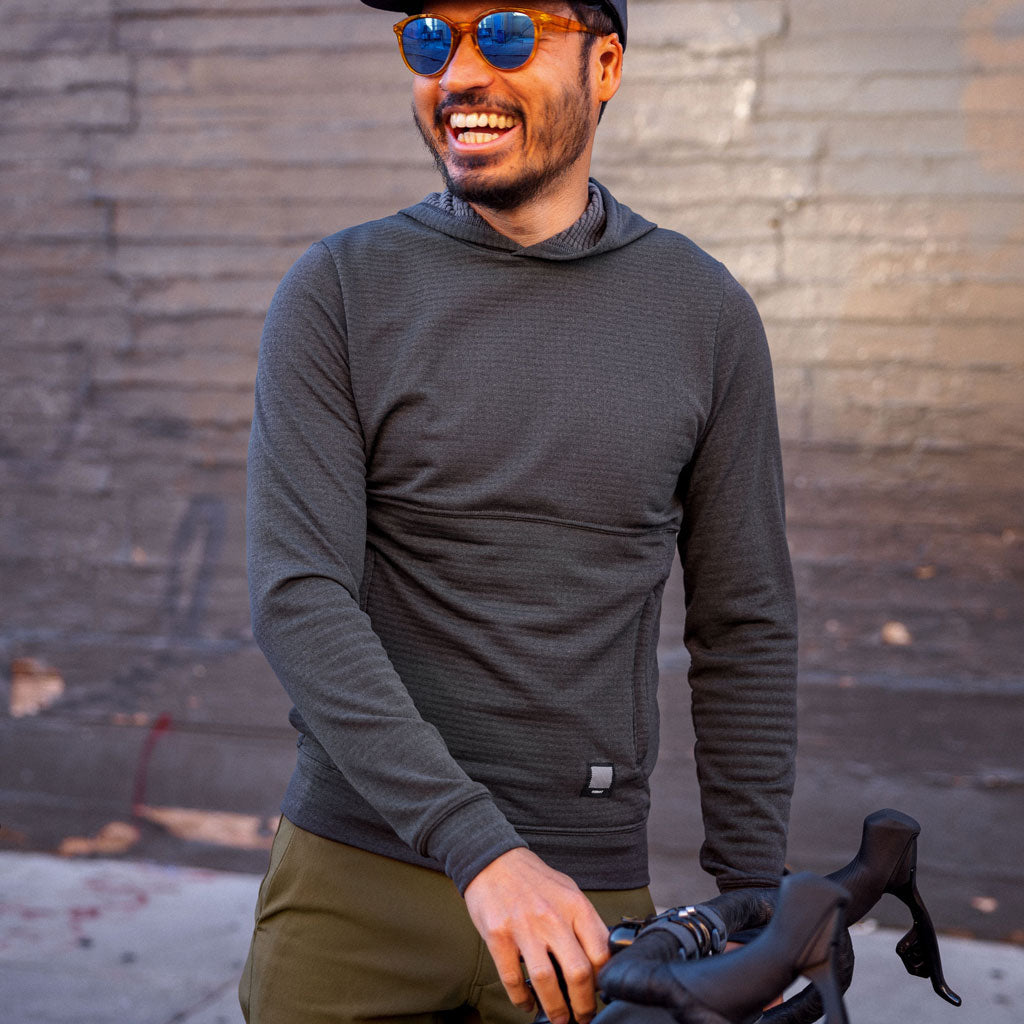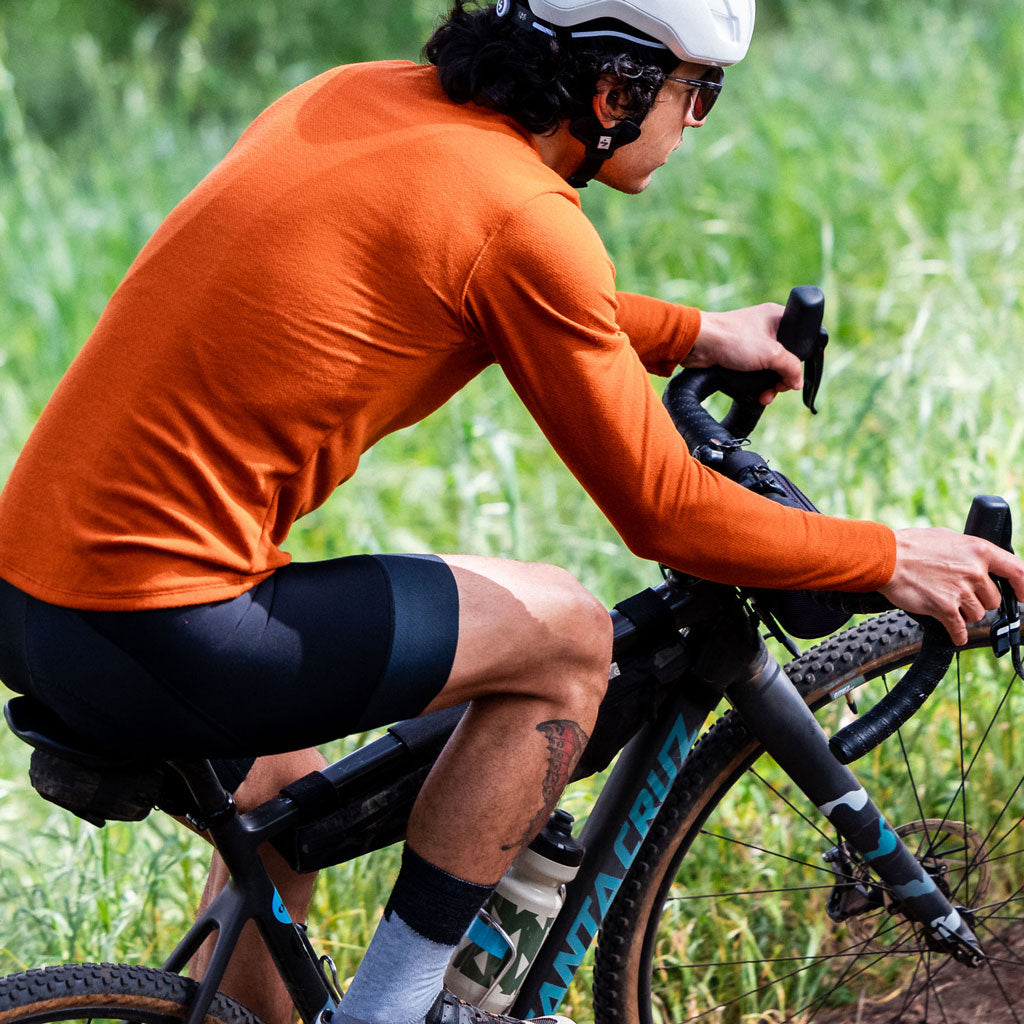 TRAIL SHIRT
Our Trail Shirts work all day long. Lightweight, quick drying and anti stink. We sourced Polartec Power Dry fabric with technology that does the dirty work of mitigating odor and wicking sweat while you are being active. Available in long and short sleeves.
MISSION SHORTS, PANTS & BOXERS
Our Mission Shorts & Pants feature a slim fit and versatile style. The technical construction includes a gusseted under panel for ease of flexibility while on your most athletic adventures. Both pair well with our lightweight and merino boxer briefs. Wear em on your bike or at the pub.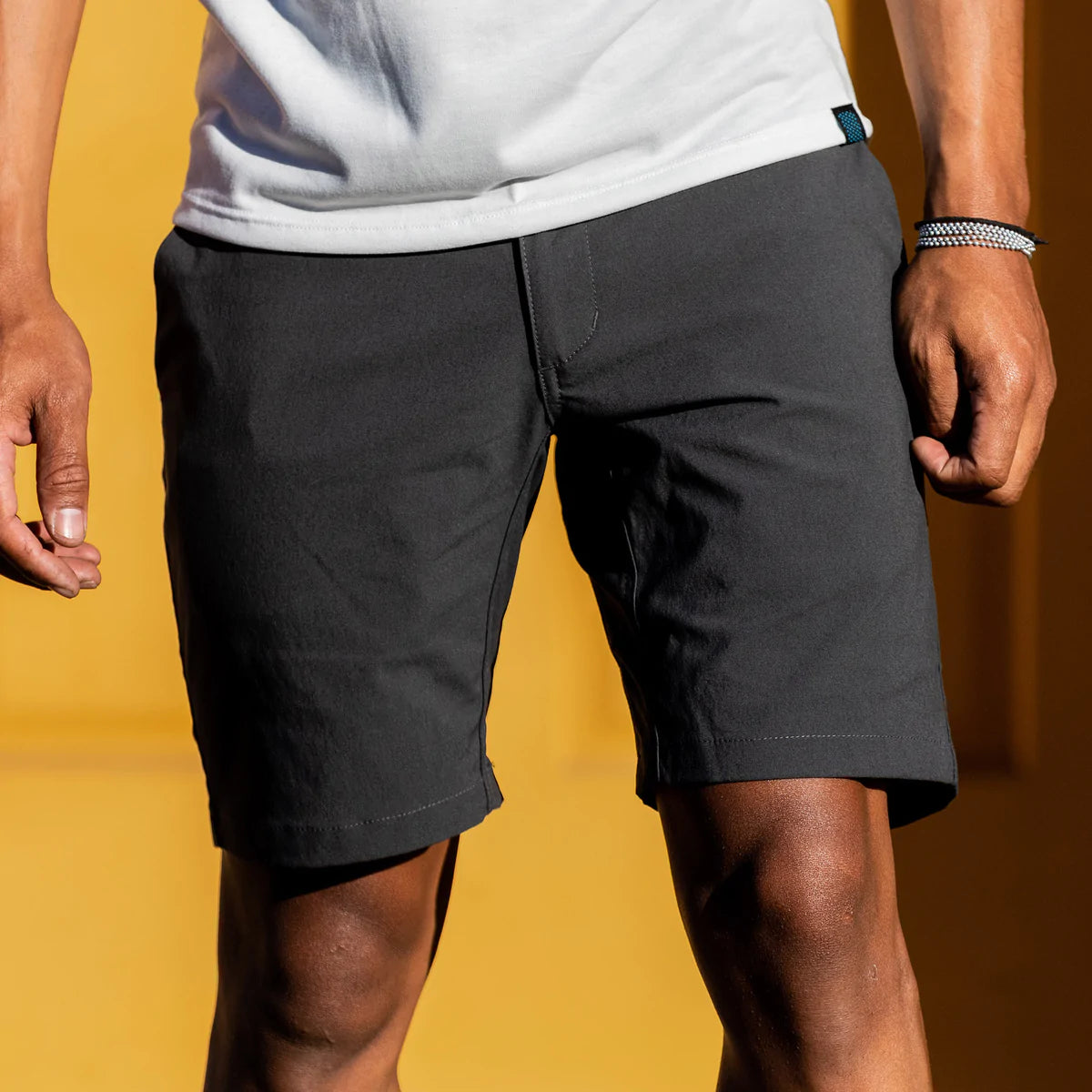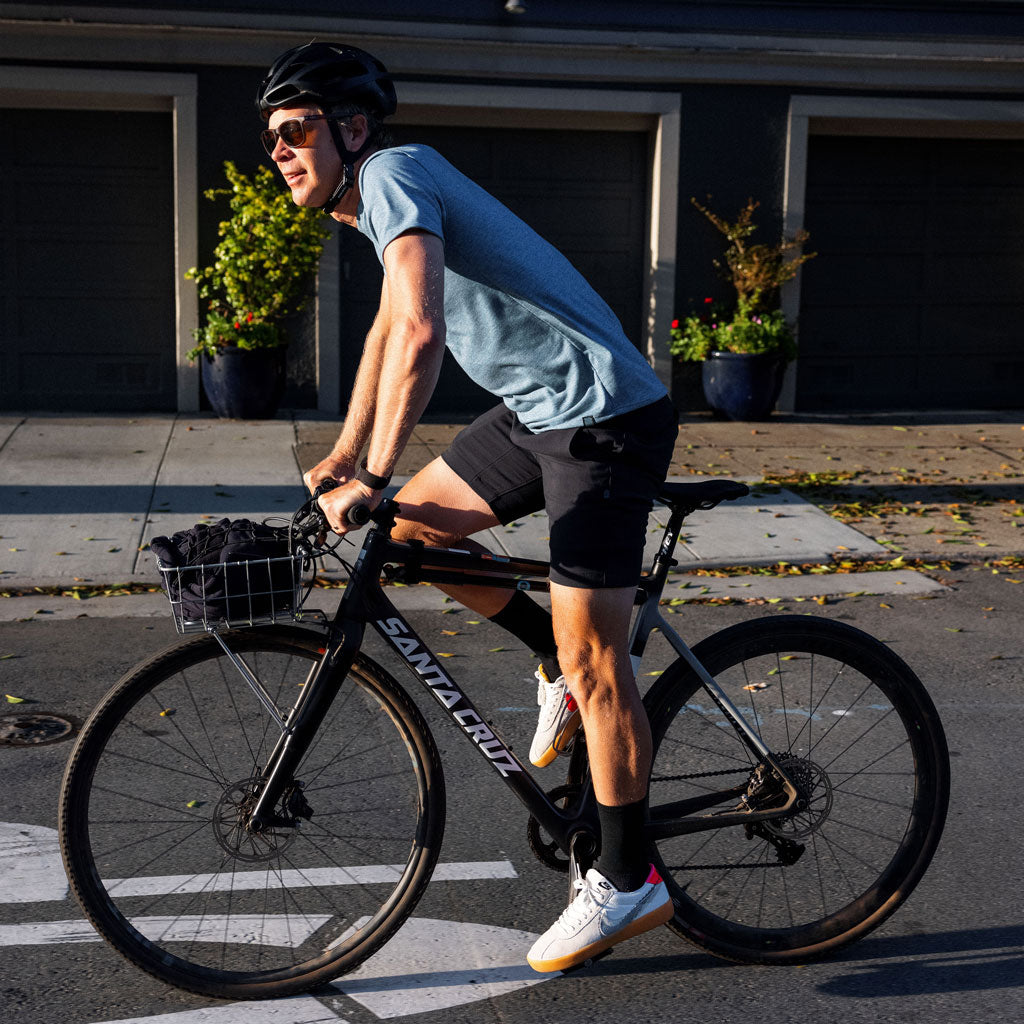 RECYCLED TECH SHIRTS
Everyone has a favorite shirt, but what sets this apart is the buttery softness combined with superior technical attributes. Our Tech Shirt utilizes spun thread designed by the geniuses at DriRelease that dries 4 times faster than cotton. The Repreve recycled synthetic fibers used in this shirt are certified and traceable. These recycled fibers reduce energy and water consumption while cutting greenhouse gasses and diverting waste from landfills. Business as usual, Ornot. 
MERINO TECH SHIRT
What do you get when you take one part Australian RWS certified Merino Wool, add one part sustainably sourced wood pulp fibers (yep), and sew it together here in California? An amazing shirt, tailored for riding and comfortable in every situation. 

You're probably familiar with merino wool and its performance characteristics, including amazing temperature regulation on hot or cold days. The addition of TENCEL™, a sustainable version of lyocell, has added benefits. First off, its properties keep you cool while drying quickly. The second benefit is its ability to make a merino shirt feel softer than cotton. Here's the cool part, the TENCEL™ is sourced from a closed-loop process in which wood pulp is combined with pre and post-consumer waste, like cotton scraps. Add a dash of stretch and you have a shirt that can be worn multiple days in a row, Ornot.