HANDLEBAR BAG AND SEAT BAG
INSTALLATION GUIDE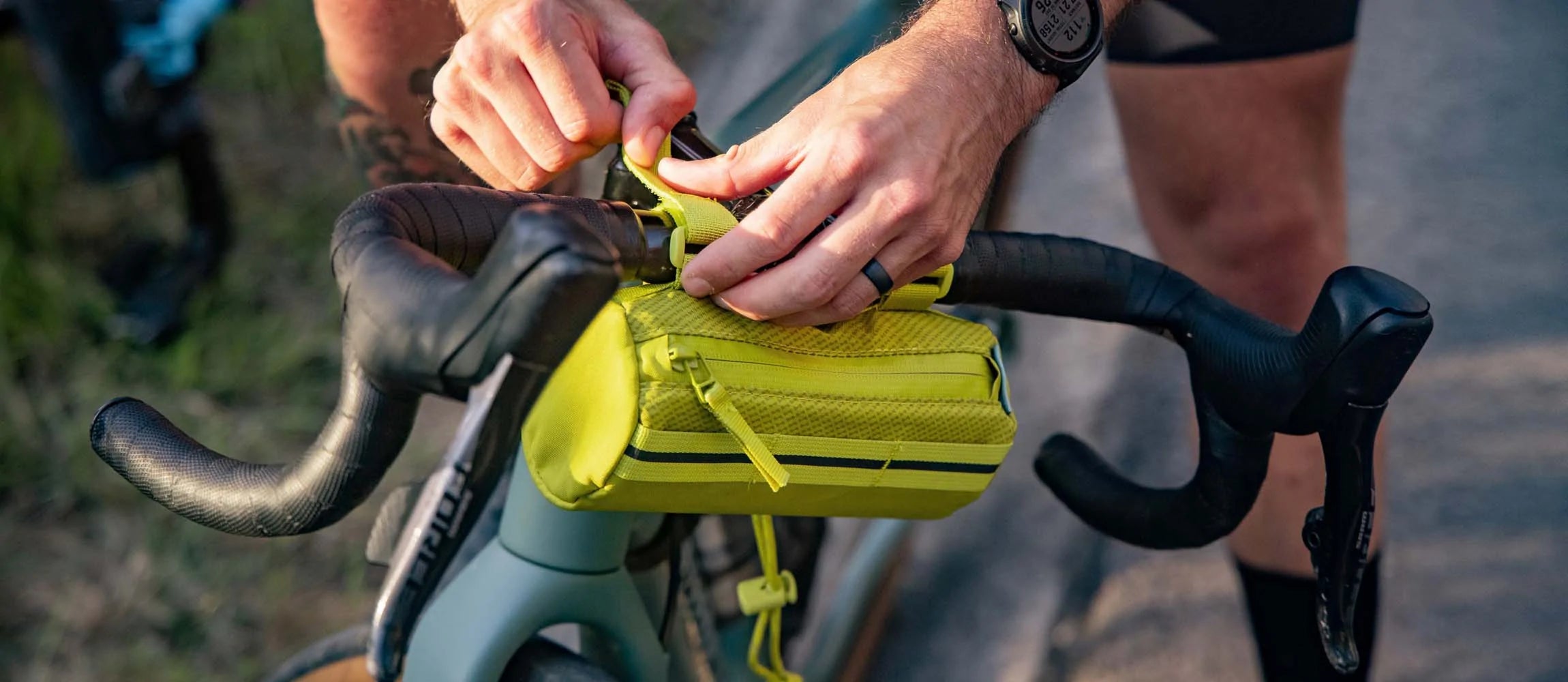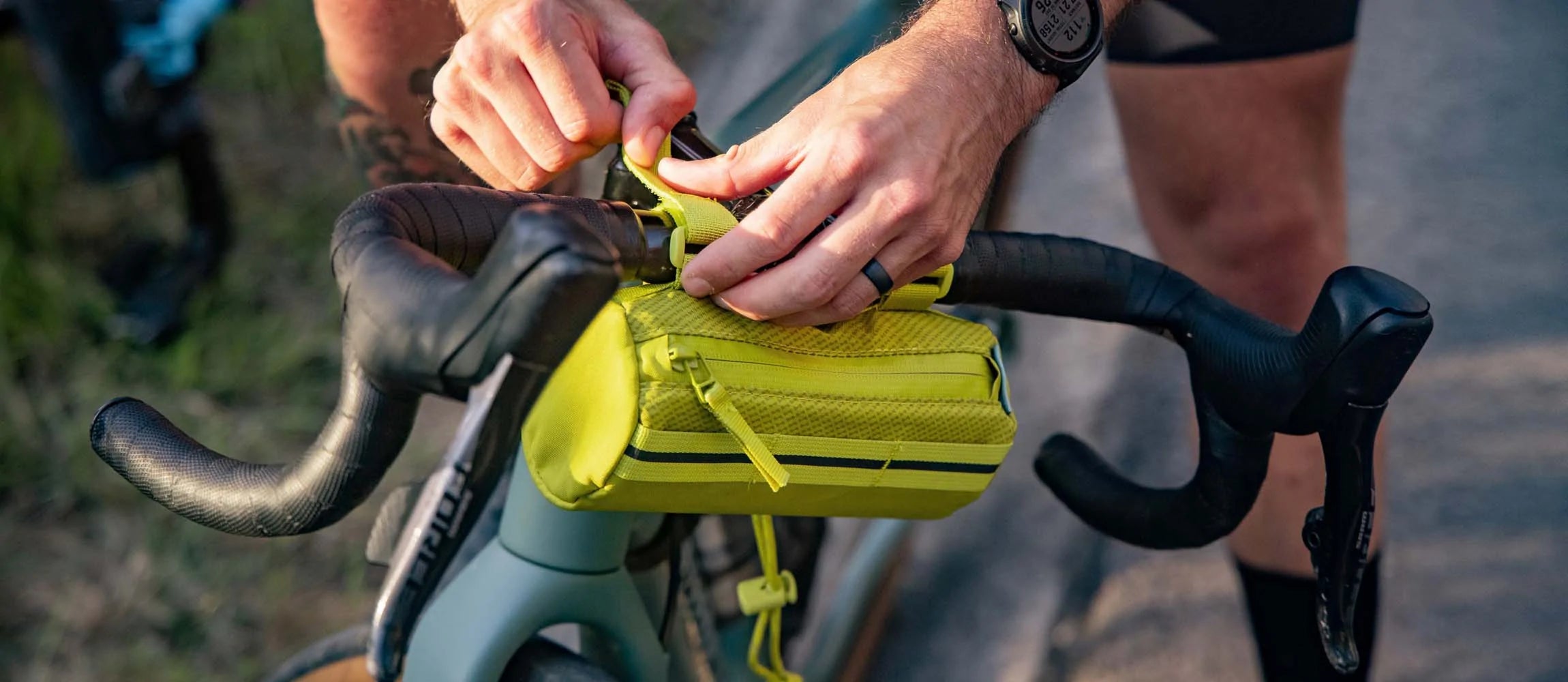 INSTALL IT RIGHT, ORNOT
Whether you have a road bike, gravel bike, mountain bike, or kids bike, getting your bags on right is pretty important. Luckily it's also really easy. Watch the short videos below to see how we do it, Ornot.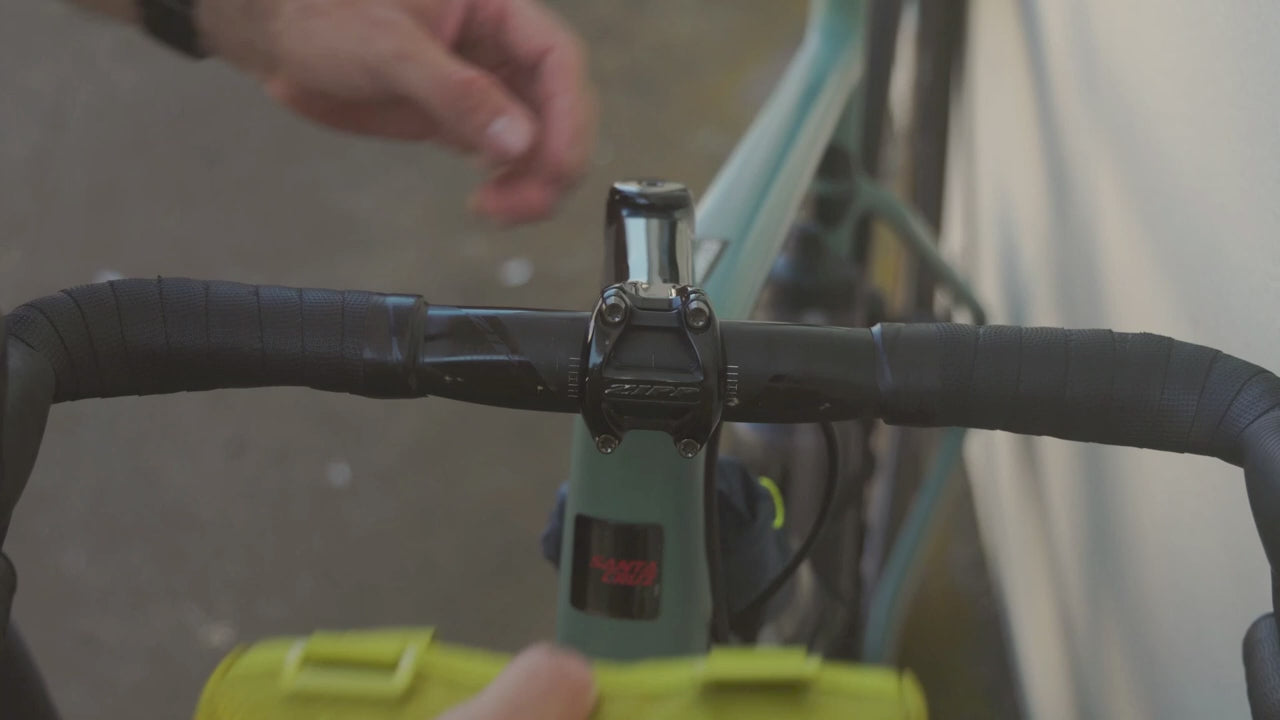 Bar bag attachment
Just in case you didn't watch the video, the most important step is to run the tether cord around the stem or steerer tube. We recommend not running the cord around the head tube of the frame for a few reasons (binding when turning the handlebars and paint wear on your frame).

SEAT BAG ATTACHMENT
The only tricky part about installing the seat bag is getting the velcro strap oriented the correct way... and really, the video is the best way to illustrate that.
We recommend carrying a tube, patches, tire lever, multi-tool, $20, zip ties and plugs (if you have tubeless tires).